Garage Cleanouts PA | Junk Gladiators
Junk Removal starting at $100
Fill out our form for a free appliance removal estimate or simply call us.
What Our Garage Cleanout Services Entail
Can't park your car in the garage? Ever seen someone's clean garage and thought, "I wish my garage was that clean"? Garages are a beacon for junk and other unwanted items in your home, which is why they easily get cluttered. Junk Gladiators can help you clear out your garage in Pennsylvania, allowing you to reclaim your space so it can be put to better use.
Call 866-483-7830
Everyone can easily clean their garage if things haven't gotten out of hand. However, when there is lifting, hauling, and disposal involved, a garage cleanout is what you need. Handling such big jobs is what we do best. We can remove any furniture, appliance, carpet, mattress, clothes, old toys, or other types of junk out of your garage safely and get rid of them responsibly.
How Our Garage Junk Removal Service Works
It doesn't matter if you only have one item that needs removing or a mountain of clutter, Junk gladiators can help. All you have to do is follow the simple steps below:
Dial 866-483-7830 to schedule an appointment
We'll contact you 15-30 minutes in advance to tell you we're on our way
One of our local garage clean outs experts will arrive and evaluate your junk removal needs
You will be provided with a free, no-obligation quote
Once you agree to the quote, our haulers will step in and handle the rest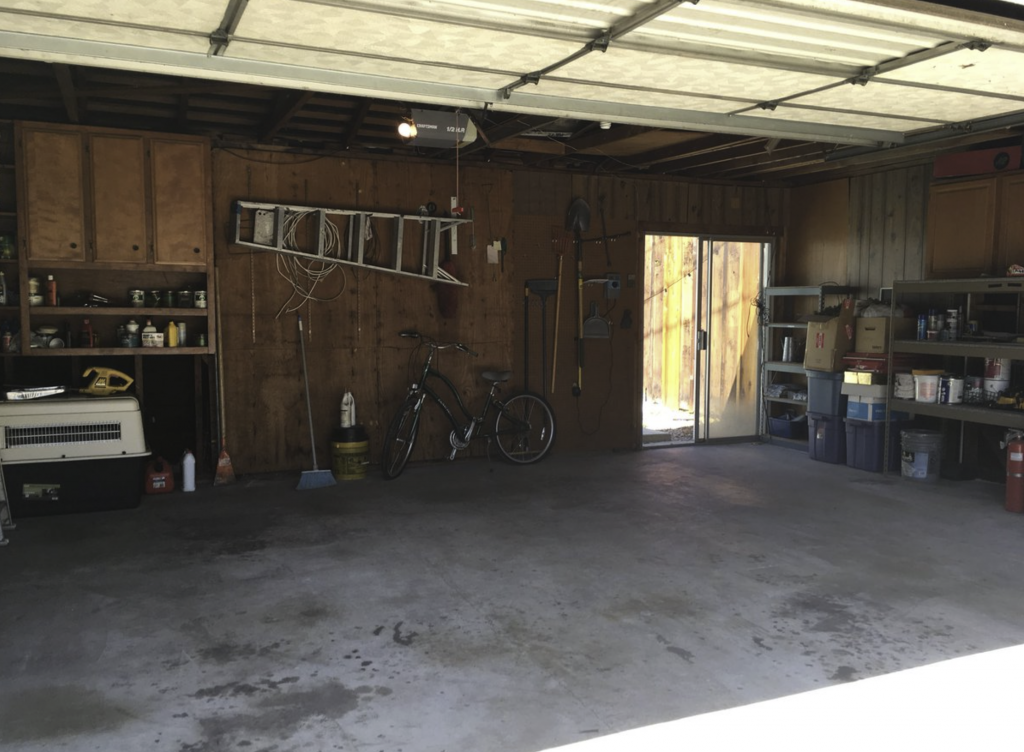 Enjoy a Cleaner and Well-Organized Garage
We have already mentioned that you will be able to finally park your car in the garage after our amazing cleanout services. However, the sky's the limit since the benefits of a cleaned-out garage don't end there. If you want to use that garage as a living space or a workshop, our garage cleanout service gives you the chance to realize your vision. Also, we do more than just clean out the garage: we can organize it for you as well. This means you will be able to locate items you need much quicker, saving you massive amounts of time. Looking for a box of ornaments or your child's bike? You'll know exactly where to find what you're looking for in no time when your garage is organized to perfection. The best garage cleanout services are only a call away! Call 866-483-7830
Eco-Friendly Garage Clean Out Services In NJ and PA
We are great fans of the historical sites of Pennsylvania, such as the Liberty Bell and Independence Hall, as well as the vibrant art scene and delicious cheesesteaks. Our junk removal services help keep these amazing states clean, thanks to our eco-friendly Garage cleanout and disposal practices. Once we clean out your garage, we will carefully sort out your unwanted items to find what can be donated or recycled. We don't immediately send everything to a landfill. If your furniture is in good condition, we know a charity in Pennsylvania that would love to have it. If your broken TV can be fixed, we'll get it fixed and find it a new home.
Garage Clean Out Services Near Me
Is junk cluttering your garage? You don't have to park your car outside or give up on using the space for your dream workshop. If you are looking for junk removal services near you in Pennsylvania, give us a call today to schedule a garage cleanout!
Call 866-483-7830